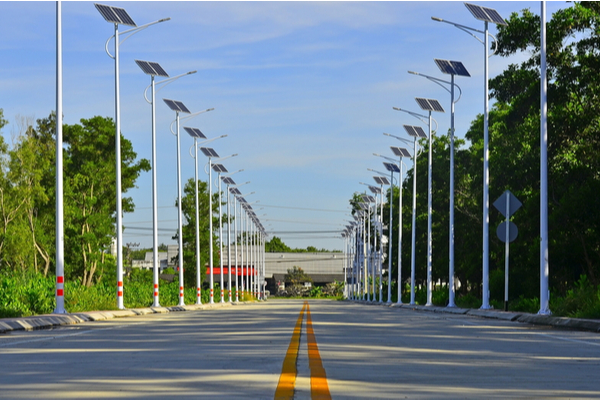 Project information
Category: Web design
Client: ASU Company
Project date: 01 March, 2020
Project URL: www.example.com
Our solar LED lighting and power system provides topnotch solutions to meet the needs of our customers. We take into consideration the geographical location and lighting design requirements for every project system design. Our systems find use in the following applications:
1. Solar street lighting: our solar street lighting can be used on highways, roadways, rural roads and neighbourhood streets to provide security to travellers and pedestrians. Solar-powered LED street lighting systems provide extra security for our streets and neighbourhoods without additional utility costs. Therefore, they provide the perfect solution for roadway lighting application.
2. Solar parking lot lighting: Our solutions provide lighting to parking lots of all types and sizes. We have the standalone lighting option that removes the need to tear down existing parking lots in order to set up structures for installation.
3. Solar pathway lighting: Pathways offer pedestrians and bikers alike quick and safe routes to get to their destinations faster. Lighting these pathways with uninterrupted power provides safety and security at night and other times of the day. It can also be a suitable way of showcasing the beautiful landscapes and greenery that pathways provide.
4. Solar security lighting: This provides the perfect solution for parks, pathways, boat ramps, storage facilities and warehouses and many other applications.